Good morning, everyone. Today's ZOX Blog is going to be a little different than our usual entries. We came together, as a team, and wrote a few letters for Jason, Kara, Brandon, and Jordan as a thank you for every single thing they've done, and the people they are.
So, Kuipers, if you're reading this, surprise, and thank you!
Below are letters for you from us. ❤️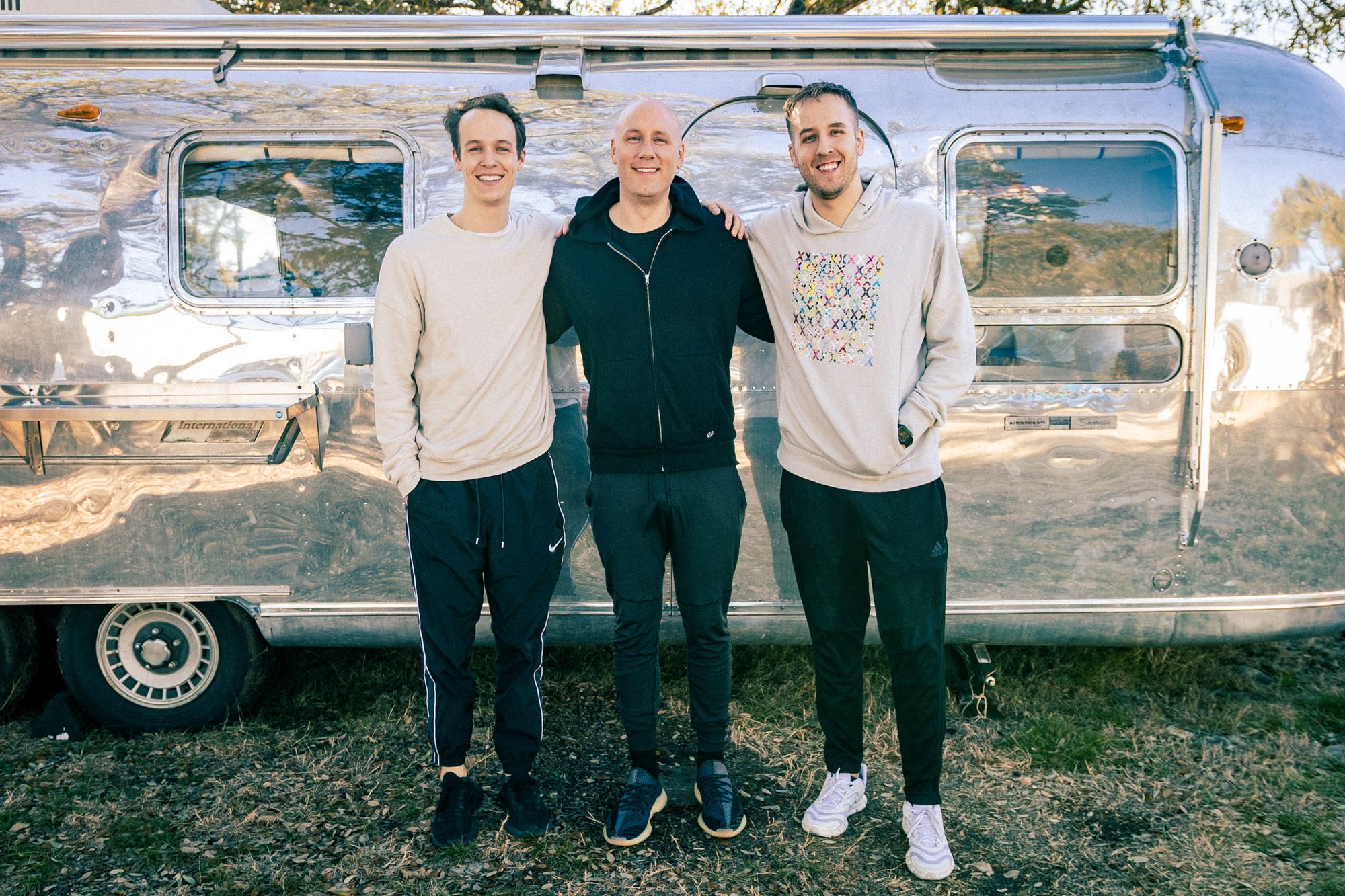 ---
Dear Kuipers family,
I can't even begin to thank y'all for all that you've done for me in the past few years. Y'all have believed in me and my art since I was in college, and because of that, I have improved and gained so much knowledge about my craft and working with others in a creative setting. I will always be thankful for the multitude of opportunities that y'all have given me, and hope y'all know how much I love being here.
The environment y'all have created at the office is one of creativity and friendship and I'm grateful to be a part of something so wonderful. Thank you for everything that you do for us!
Chelsea
---
Dear Kuipers family,
How can I possibly express my gratitude for what ZOX and your family have done for me and my family? Since I began working with you guys, our lives have changed so much, and all for the better. When I first realized how special ZOX was as a company, I was astonished. In fact, it was so beyond what I and my family have come to expect from any company, that my family simply couldn't believe it could possibly be real; it took months for them to realize it really was.

Your commitment to doing business with such a strong ethical foundation is inspiring and is certainly the thing that caught my attention first. It was so incredible to find people that I felt had such a rock-solid vision for making the world a better place. To think that I have a place in that vision is something I never would've expected coming from my professional background. What an incredible thing to be a part of. Thank you.

It makes it so easy to be excited to come into work with you guys and to be challenged on such creative, inspiring, and fun projects, watch them come to life, and see the ZOX fans get just as excited as we are about them. Your commitment to running this great business doesn't stop at your customer's door; it extends to those who work with you and the world you find yourself in. You take such good care of your team that words cannot adequately explain it. It's visible in your generosity, your recognition of your employee's contributions, and the empathetic actions you take when one of your team needs some help, even in their personal lives.

As if that wasn't already so above and beyond anything I've ever seen from any company, you also have an unwavering commitment to charitable giving to so many worthy causes. To know I am part of that is yet another reward I get for being so lucky to work here at ZOX. I could gush on and on about how awesome this thing is that you've created, and I frequently do to friends and family. Thanks for being so awesome, and thanks for taking me along for the ride. I'm so happy that our paths crossed and to now be able to count you all among my closest friends. I wish nothing but the best of blessings to you all – no other family is so deserving of them as yours.
Love you guys,
Nick Kearney
---
Dear Kuipers Family,

I would love to take this opportunity to thank you for hiring me even after that awkward skype call, you saw potential in that goofy artist from Salem, Massachusetts.  

Thank you for the opportunity to contribute to the look of ZOX.
Thank you for trusting my voice and encouraging my ideas.
Above all, thank you for making me feel like family.

Love you guys!
Darren
---
Dear Kuipers family,
Thank you for giving me the opportunity to work with the Zox family. I did not know much about the brand before I applied for a position in Customer Service. I have to thank Crystal for giving me the push to apply. Then y'all opened my eyes to a great opportunity to be a Production Assistant (thank you Jordan for reading my resume all the way through).
Working from home for the past 8 years was giving me a feeling of isolation. It was a bit overwhelming at first, not knowing what to expect going into this position. I am so glad to have found my footing and work with a team of creative and talented people.
I have always been big on clean drinkable water & hydration, then I found out how much Zox is involved with providing clean drinkable water. It was interesting to listen to Seth talk about the Thirst Project. It gives me a sense of being a part of bigger things working with Zox.
Also, when I heard we would be getting Zox involved with schools, that was awesome! I think kids have a hard time navigating their young/teen years and these wristbands are great little reminders for them. Both my kids wear the ones I picked specifically for them.
So, I thank you Kuipers!
Angi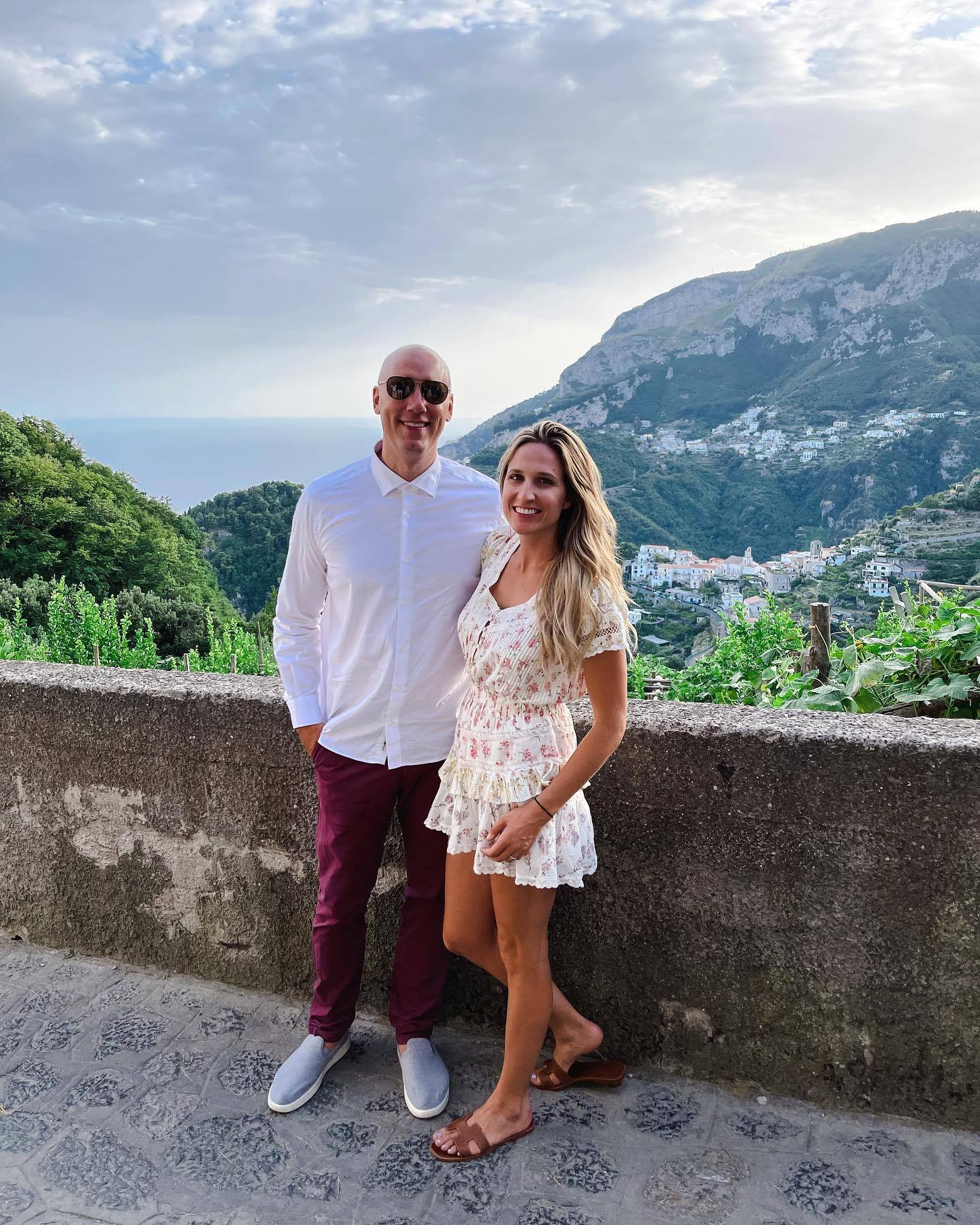 ---
Hey Bros,

Obviously, I have a bit of a different connection to all three of you at this point in time since I am a part of your family. Though the uniqueness of our relationships has provided me with such a different experience of what the three of you take on, on a daily basis, as owners of a company. You three are such hard-working and devoted guys, with big hearts that cannot help but share care and generosity towards your team and community of Zoxers. This is what excludes you from the typical company owner and is something that I admire most about all three of you. I've seen you each grow individually, as well as grow ZOX, a ton in the past 4 years and I think you have handled all the changes with such grace and determination.

Even behind closed doors, after "work hours" and while on vacations, you three are always working on making ZOX such an incredible experience and ensuring that your team is being provided for to the best of your abilities. Which is something I sometimes wish others got to see to the level that I do because it has grown my gratitude for all that you three do to another level.

Jordan, Brandon, and Jason, you are doing a phenomenal job! Please don't forget to remind yourselves that each and every day. Thank you so much for showing so much love and care towards everyone and for making such an incredible impact on the lives of others. I am so proud of all three of you and I can't wait to continue to watch you three and ZOX grow. Keep up the great work and thank you again SO very much for all that you do for each and every one of us! Love you!!

P.S. to Kara, thank you for so much that you do for this company while balancing motherhood and family life. I honestly do not know how you do it all, I am so proud of how well you manage everything. You work so incredibly hard and deserve so much more appreciation for what you do. Thank you for all of the heart that you put into ZOX and for constantly seeking out new organizations we can work with to expand the impact we are making on the lives of others. And of course, thank you for creating such incredible company get-togethers for our team (with putting in the extra efforts to take care of each diet restriction lol), I know it takes a ton of work to bring something together and you always knock it out of the park. Love you too!

-Sarah
---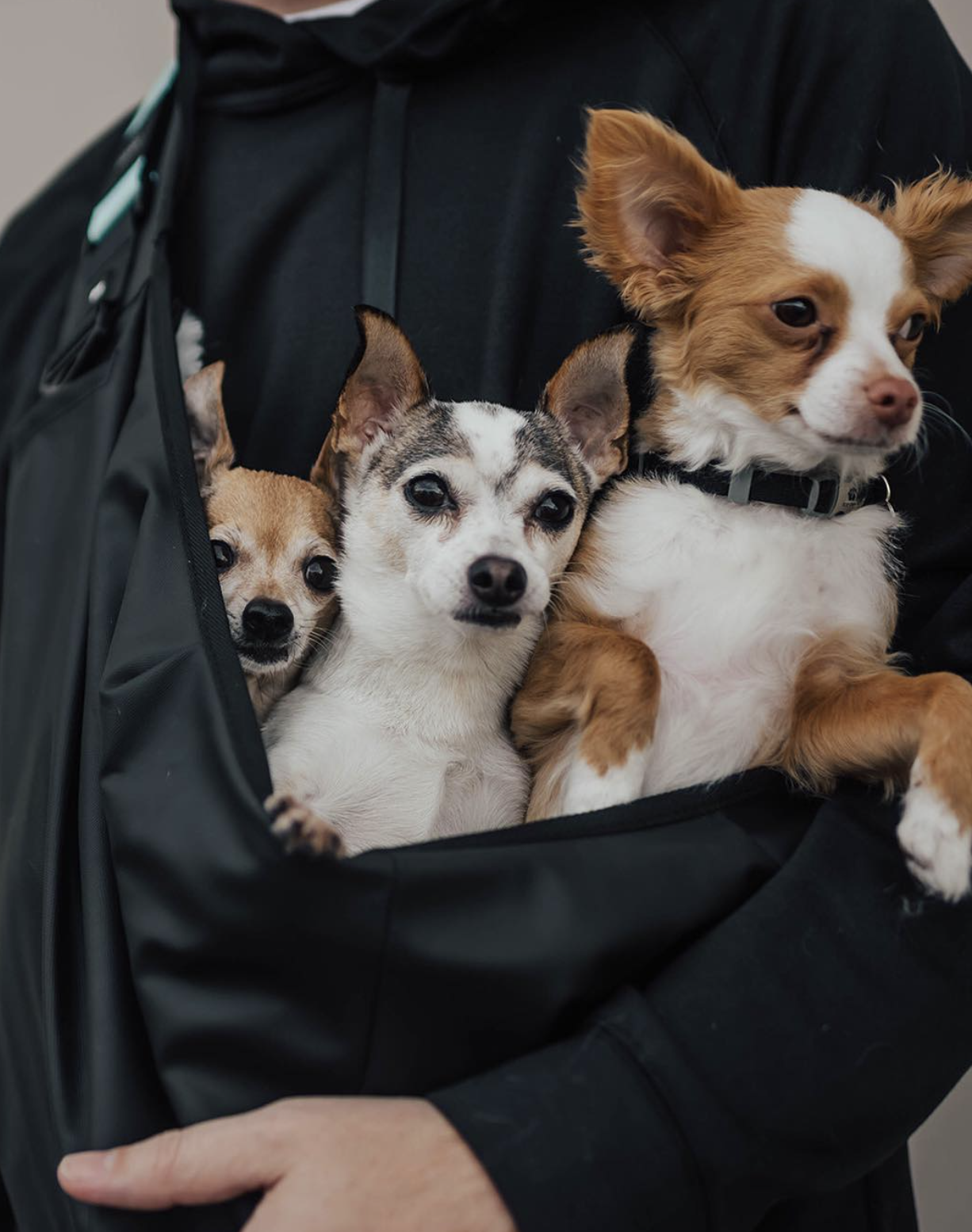 ---
I just want to say, my job is awesome! I'm moving into the biggest phase of my career, and I need a moment to just say thank you and express my sincere appreciation. While my tenure has been short so far, it feels like I've been a part of this family forever.  I've learned so much, I've laughed a lot, and I've become someone I know I'm meant to be, thanks to you. Thank you.
-Greg
---
Dear Kuipers family,
I can't say thank you enough for everything you guys have done for me. From providing a workplace made of encouragement and fun to friendships that will last a lifetime, you're at the center of it all. Each of you provides a kindness that is unmatched, and I am so honored to be a part of this incredible journey in changing the world with kind words with your family.
I never thought I'd be able to find a job like this, especially straight out of college. Y'all saw a potential within me that I didn't know was there and have spent every day since showing me how to improve with open hearts and open minds. I mean it sincerely when I say I look forward to coming in every single day to work alongside you and everyone on our team. The laughs we have will be memories that I'll always cherish, and I'm eager to see the future our ZOX family has ahead.

Thank you for the friendship you've provided, the advice you've shared, and the inspiration you give every single day. You're doing an amazing thing in this world, and it's an honor to see your dreams come to fruition. Your family is one of a kind - thank you for everything you do for us and for the people you are.

-Landri
---
To the Kuipers,
I know I haven't been able to spend much time with you all, or even meet everyone, but you have all created something truly special with ZOX. I can see the kindness that was put into this amazing company by each one of you, and you all represent this wonderful community and family that I have been so lucky to join. I hope you all know. how truly amazing ZOX is, and I cannot wait to see what the future has in store.
While I don't have much interaction with you or the other ZOX team members, besides the amazing Erica and Sarah, I do interact with the customers every day. I cannot count the number of times that tears have formed in my eyes because of these wonderful human beings from all over the world. I cannot thank you enough for the hard work and dedication that you have put into this company, and I can't imagine the battles you've had to face. I hope you know how much of an impact ZOX has had, not only on its customers but also on its employees.
I look forward to the day I get to meet everyone and spend time getting to know you all. Thank you for everything that you have done and continue to do in this world.
-Lindsay
---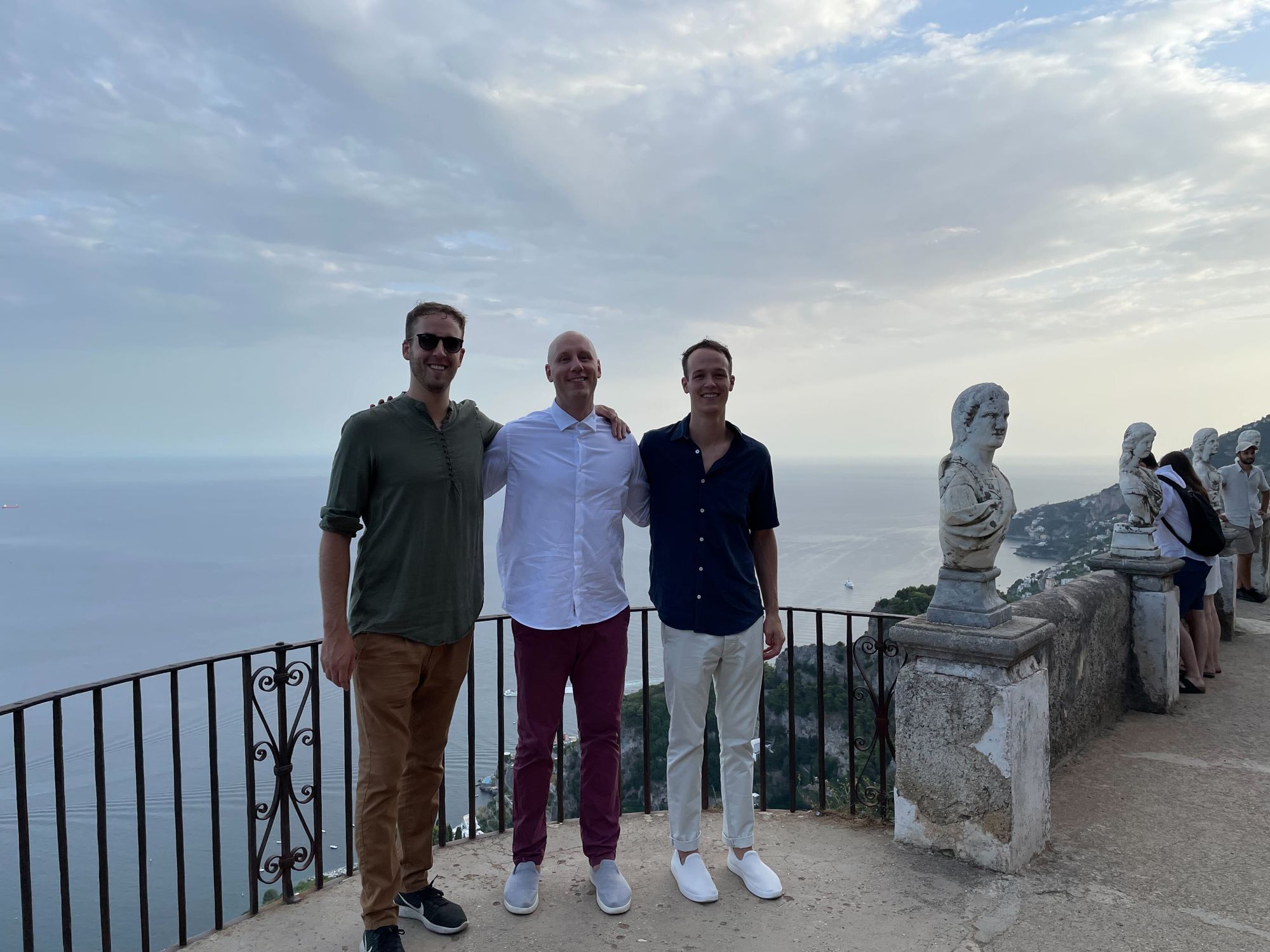 ---
To the Kuipers,
I appreciate so much the opportunity to join the ZOX family! Thank you for everything.
-Dainen
---
Thanks you guys for all you do, big hugs from Lisa.
---
Thank y'all for spreading positive vibes!
-Vik
---
Thank you to all the brothers for letting me have this job it has been really awesome and a lot of really awesome people I have met and made friends with.  
-Russell
---

A big thank you to the brothers for making ZOX a fun and respectable place to work. I appreciate all the support from y'all through the months going through recovery from my wreck. Y'all ROCK!!!!
~Sam Silva.
---
Thank you for allowing us to work in such a positive and fulfilling environment!
-Brea
---
To the Bros and Sweetest Kara:
The kindness you four show other people is hard to come by these days. Your generosity and loyalty to your employees that have your back and want what's best for you and ZOX are what all business owners should strive for. We all know you love your company and the community, but some may think it's all a show – it's not.
Before working at ZOX, I really did enjoy my previous job and coworkers for the most part, until I discovered they weren't who I thought they were. Plenty of companies, CEOs, and business owners will say one thing and do another when times get tough. They will turn their back on you, throw you under the bus and do anything to save their own skin. Not the Kuipers. They truly do care for their employees and see them as the backbone of their business. They will sacrifice their own needs or wants to take care of their employees as best as possible.  People like the Kuipers make you want to work hard, put forth your best, and be willing to fight through the tough times with them instead of walking away.
We've both been here less than a year, but we're so thankful for the opportunities and how the Kuipers have accepted our family into their own with ZOX. We've had small bumps here and there like any small but growing business, but we're so happy to be here and have never regretted our decision to jump on the ZOX train.
Thank you to all of you for being giving, patient, honest, loyal, and kind. We hope you take the time to relax for a bit and enjoy the wonderful things you have helped create.

-Erica & Matt
---
The kind Kuipers family!
Before y'all came into my branch, ZOX already made an impact in my life – little did I know how big that impact would be. I am so thankful we got to talking and that an opportunity for me to join the ZOX family came to fruition. Each of you has made me feel welcomed and part of the team. One thing I know for sure is that everything does happen for a reason and I am exactly where I am supposed to be. Thank you, Kara, Jason, Brandon, and Jordan!
-Caitlin
---
To the Kuipers,

I haven't gotten the chance to truly thank you for letting me into this wonderful world of ZOX. It's been clear from the moment I met you all that this company is so much more than just wristbands. Your dedication to creating a better world is infectious, and as someone that reads story after story from customers, I can say with certainty that you are accomplishing that dream. I feel so lucky to be a part of that change. Thank you for welcoming me into the ZOX family.

-Camryn
---
Dearest Kuipers,

From the bottom of my heart and depths of my soul, where unicorns and churros frolic about in a state of complete happiness, I cannot even begin to express how thankful I am for each and every one of you. You have shown the world time and time again that "doing good" and "being good" can overcome and negativity it has to bear.

You put forth countless hours and dedication to this amazing company, and yet still find time to be generous and welcoming to those around you.
I want you to know that nothing you do goes unnoticed and is deeply appreciated by not only myself but the entire team at ZOX.

I love you all, and I hope you know how much you mean to me. I'm so proud to know each and every one of you, even at the very slightest.

Amor para siempre,
Sebi
---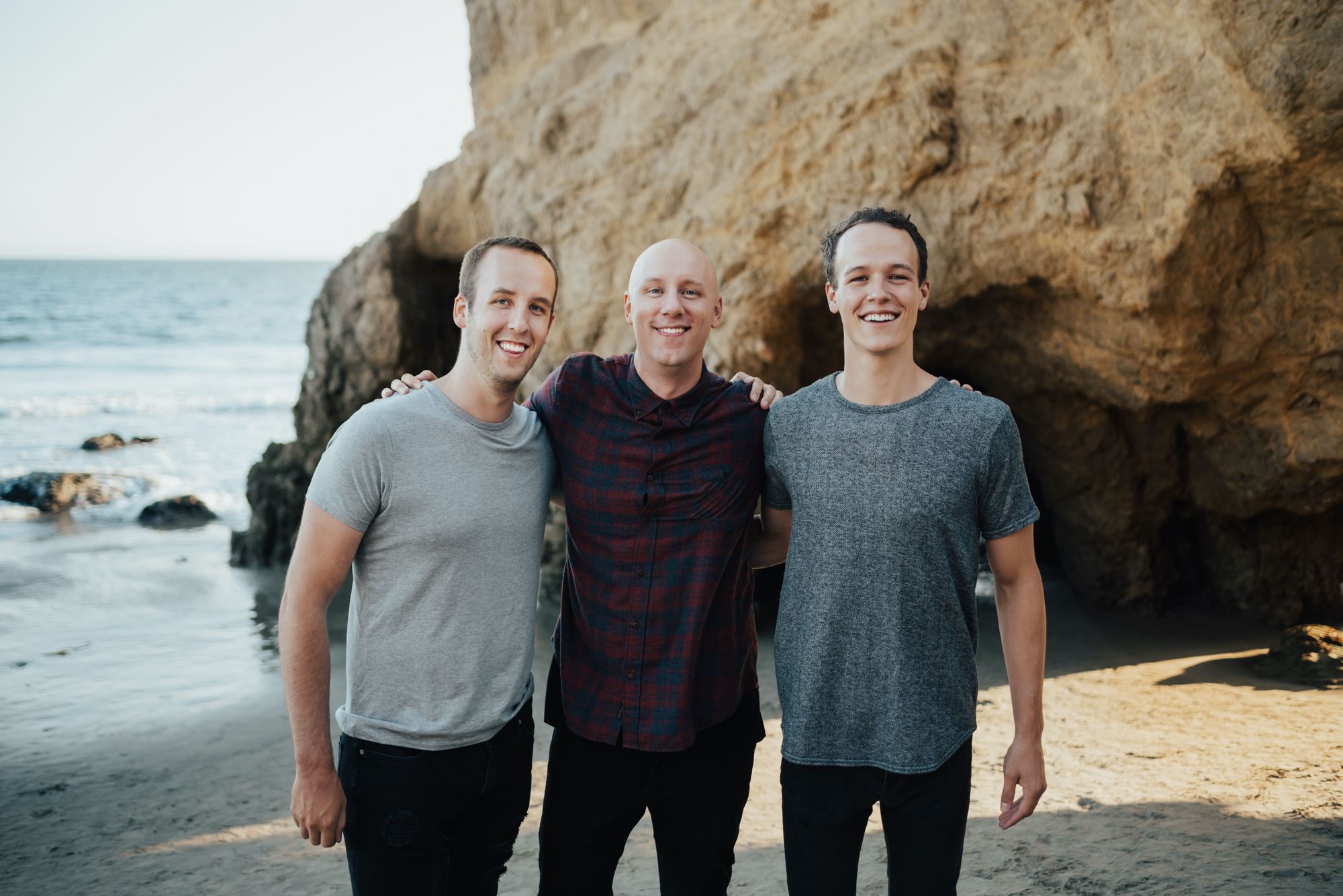 Dear Kuipers family,
Thanks to you all for everything you do.
It's not easy starting up a business whatsoever, but you have not only started Zox you created a community that never existed beforehand.

The attention to detail and care for your customers is beyond what anyone expects and that has been the cornerstone of Zox. Making lasting relationships and building rapport with people all over the world who want positivity in their lives and to share that positivity.

Thank you for what you do every day, I know for me at least, Zox has had a great impact on my life.
Love Jenn
The ModSquad
---
I just wanted to express my sincere gratitude and show my love to each one of you, for the outstanding jobs you all are doing at Zox!
The hard work and tireless effort you put into making everyone's experience with Zox, doesn't go unnoticed. Even though I only see the Live Videos or read the blog stories about what's being created or what amazing ideas you have for the future, I can imagine that there is a ton of work going on behind the scenes, that we (your faithful customers) have no clue about. One can only wonder what it is that you all do and how you find the time to do it all in.
I have only been a member of Zox VIP for almost 3 years now and in that time have seen a lot of changes. This Company is growing rapidly and so are you as a Family.
Since I have been a member, Luna was born, making a happy addition to your family Kara and Jason.
Brandon and Jordan were building a beautiful home, before you decided to make the move to Austin, Texas.
I believe Brandon got a new puppy either before or after the move?
In June, if all goes as planned, Jordan and Sarah will officially tie the knot, making another addition to the Kuipers Family.
So not just a lot of time goes into running your company but also running your families.
I don't know how you all find the Energy and Love to drive this machine called ZOX, but you do. You never cease to amaze me, and if I can speak for others in VIP, the entire community.
We may not always say it or show it, but all four of you are truly loved and appreciated!
So thank you from the bottom of my heart <3
Big Hugs to you all
Bill Freeman (Mod Zox VIP)
---
Well, Jason, Brandon, and Jordan, (Kara & Sarah, too!),
Ten years of ZOX: How far this has grown from where you started. I still can't believe that it's been 10 years on this journey. Like I've said many times before, with all the change and growth that has taken place over the last decade, the foundational values you boys were raised with are still important and are still the stable base for all ZOX has (and will continue to) become. As I stated in my email request to join VIP, I consider being a part of ZOX to be a privilege and an honor.
Jason, I appreciate your attention to detail (and over-engineering things). Brandon, your steady work is so often behind scenes, but you provide such consistent excellence. Jordan, as the youngest of the Bros, you have grown into your role and accepted the guidance provided along the way with grace and maturity. Kara, your love and support for Jason and the entire family along the way with grace and maturity. Sarah, as the newest addition to the family, your leadership and heart for superior customer service have been truly appreciated.
I'm not always the best at putting words together (okay, sometimes I do better than other times), but I wanted you all to know that through the process of growing this company (family), I have thoroughly enjoyed the ride, and I look forward to seeing (and participating in small ways) where ZOX will be in another 10 years.
ZOX on,
Paula
---
Jason, Jordan, Brandon, Kara,

I wanted to take a moment to thank you for all you have done for the zox community. You have brought together an amazing group of people to celebrate each other, encourage each other, lift each other up, and that is what I enjoy about zox the most (besides the awesome art). I have found some of my forever family in the zox community – People I will keep in my life and my heart forever. I have seen friends find life partners, best friends, zisters, and zothers, and surrogate moms in zox. A place where everyone belongs. That is something that I think very few companies can say. We know you all work tirelessly to bring us new designs, great art, excitement, and to listen to our concerns. I truly appreciate everything you all do.

Thank you for building this community,
Genevieve

---
We could go on and on about how awesome each of you is, and I invite all of you Zoxers to comment below your message to the fam. Share your own story of the Kuipers at #thankyoukuipers on your social media for the family to see. ❤️
Love,
Your ZOX Family