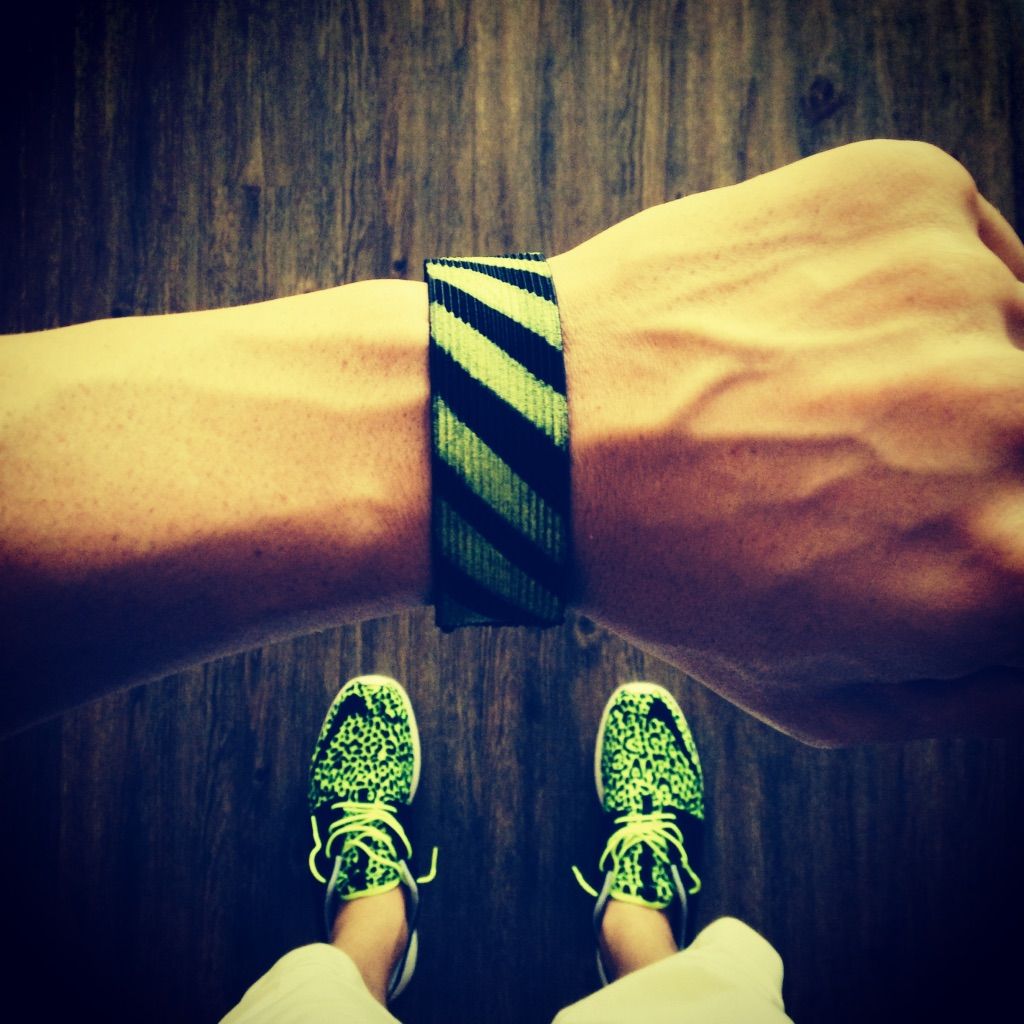 I've always loved to write. I think it's because writing allows us to (sometimes) form eloquent strings of words that, for some incredible reason, allow us to evoke emotions from others. We can write wild tales purely from our imagination, creating worlds that work however we see fit. We can also write little notes that, within just a few words, can cause another human being to feel nearly any emotion we choose.
What's been interesting for me over the past decade of working on ZOX is seeing just how much those few words can make a difference. When we started, we had names like Swagger Jacker and Double Dutch, Night Owl and Be Cool. They were all inspired by little icons we'd make to put as a symbol of the name next to them. Be cool, for example, had guys on a bobsled. It was our shoutout to one of the greatest movies of all time - Cool Runnings.
As time went on, we found that people would assign their own meaning to the Straps we had made - the names were beginning to resonate with them on a more personal level. What, to us, was originally more about the artwork, eventually became focused on the impact. We were beginning to shape the world through the words we were using.
More than anything, I wish I would have documented more of those early years. I still have a few videos from when Brandon lived in my closet and we were running ZOX out of my bedroom. I can probably even find the old news videos they did of us in Michigan as a brand from our little hometown that was 'making it big.'
But what I wish I had better records of is how it actually felt to go from where we were then to where we are now. That's the trouble with finding the history of small businesses - most of us never expect it to become something big, so we don't think documenting things is really a good way to spend our time. If I'm honest, deep down I always felt like what I do is never really that remarkable anyway, so why would anyone care? As I get older though, I've realized that we all have a little self-doubt, no matter where we are in life. I see it in the staff here - some of the most talented artists I've ever worked with still second guess their pieces from time to time.
That's what led me to want to create this new blog: To document everything from here on out. Not just from me, but from the amazing team we have at both ZOX and And Sven, the two companies I run. What's exciting to me about this is that we now have a way of sharing a LOT of behind the scenes content with all of you in a way that documents how we work, as well as why we do it.
Some of this is going to be for members only. What that means is that while a bit of what's written here will be shared publicly, you can subscribe for just $5 a month to see it all.
Now I know what you're thinking...
"How dare you charge for a blog!"
I understand, it does seem a little weird at first, but there's a very good reason.
In the last year, ZOX has grown exponentially. We've hired incredible artists and grown this little brand into a family of amazing folks from all over. Now, with the pandemic raging here in the US and a mandatory shutdown of all non-essential businesses, we seemed to only have one option: We'd have to lay off everyone.

But we chose not to. We took money from our savings account (that we had set aside to hopefully buy a building of our own some day) and used it to give nearly every employee that could work from home their job back. The rest, who worked in the warehouse? As soon as they can come back in, our hope is that we can have a job waiting for them as well. That's what families do - they go through all times, both good and bad, together.
The subscription fee to view this blog is our way supporting our staff during this incredibly difficult time. The 15 people working in our art, design, development and customer service teams who are relying on us to make ends meet. 100% of the proceeds from this new platform go directly to helping us keep them employed.
Now I know what you're thinking. "That's really sweet of you Jason. But what's in it for me?"
A lot. Some of our artists suggested we look at Patreon, which is a really cool platform, but didn't really have the customization I was hoping for. It did give me a lot of great ideas though. Here are some things that we're working on as exclusives for members only:
(Almost) daily behind the scenes blogs, photos, or video of how we work, both with ZOX and And Sven.
Exclusive ZOOM hangouts with the ZOX team.
Exclusive art classes for aspiring artists, including opportunities to have your art critiqued via video from our Art Director, Darren Goldman.
Voting for which artist's get featured in our upcoming new ZOX Spotlight program. Your votes directly impact which designs are put up for pre-order.
Exclusive video commentary from artists as you watch their designs come to life. This is across both brands, giving you a true understanding of how and why we do what we do with each member on the team.
Exclusive SUPERDROPS across both brands. This will be the new home for ZOX Mashups, some exclusive colorways / holiday Straps on our site, as well as exclusive plush / toys / clothing and more from And Sven. Trust me when I say there is a LOT planned for this one. SUPERDROPS are going to be your new favorite experience.
Early premieres of what's coming next, along with early access from time to time.
Lot's more...
All for $5 a month.
So with all that being said, I hope you'll consider joining us. This is a tough time for everyone, and we're incredibly grateful for the support from each and every one of you. Click the button below and you can sign up in less than a minute.
ZOX on!
Jason