Happy Saturday friend!
I don't know about you but I am 100% loving this weather right now. Spring is in the air and this idea of starting fresh has me feeling amazing.

To celebrate, I thought it'd be fun to show you five of my favorite Spring-ready ZOX, including one you've never seen before.
Ready? Let's go!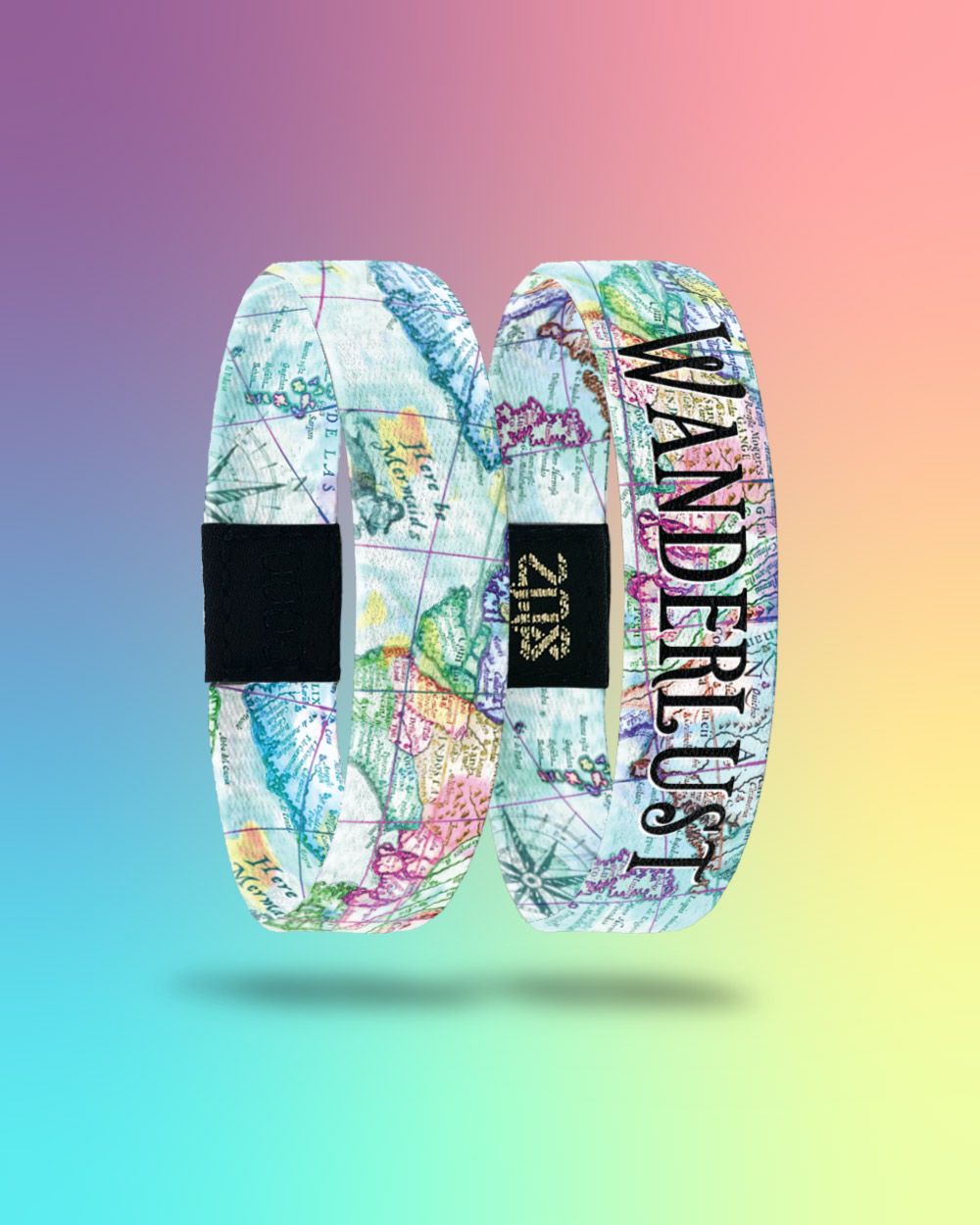 Wanderlust
You know I had to start this list with something travel related, right? With Spring Break upon us, there's nothing more fun to do that go out and make some memories!

The thing I love about travel is that it doesn't have to be around the world for an adventure - my secret is treating the city I live in like I'm a tourist there.

Also, I love this review of it:

"My friend is an avid traveler and hiker and at 60 she recently began leading women's hiking retreats, so Wanderlust was the perfect word, message, and art for her, she absolutely loves her band!"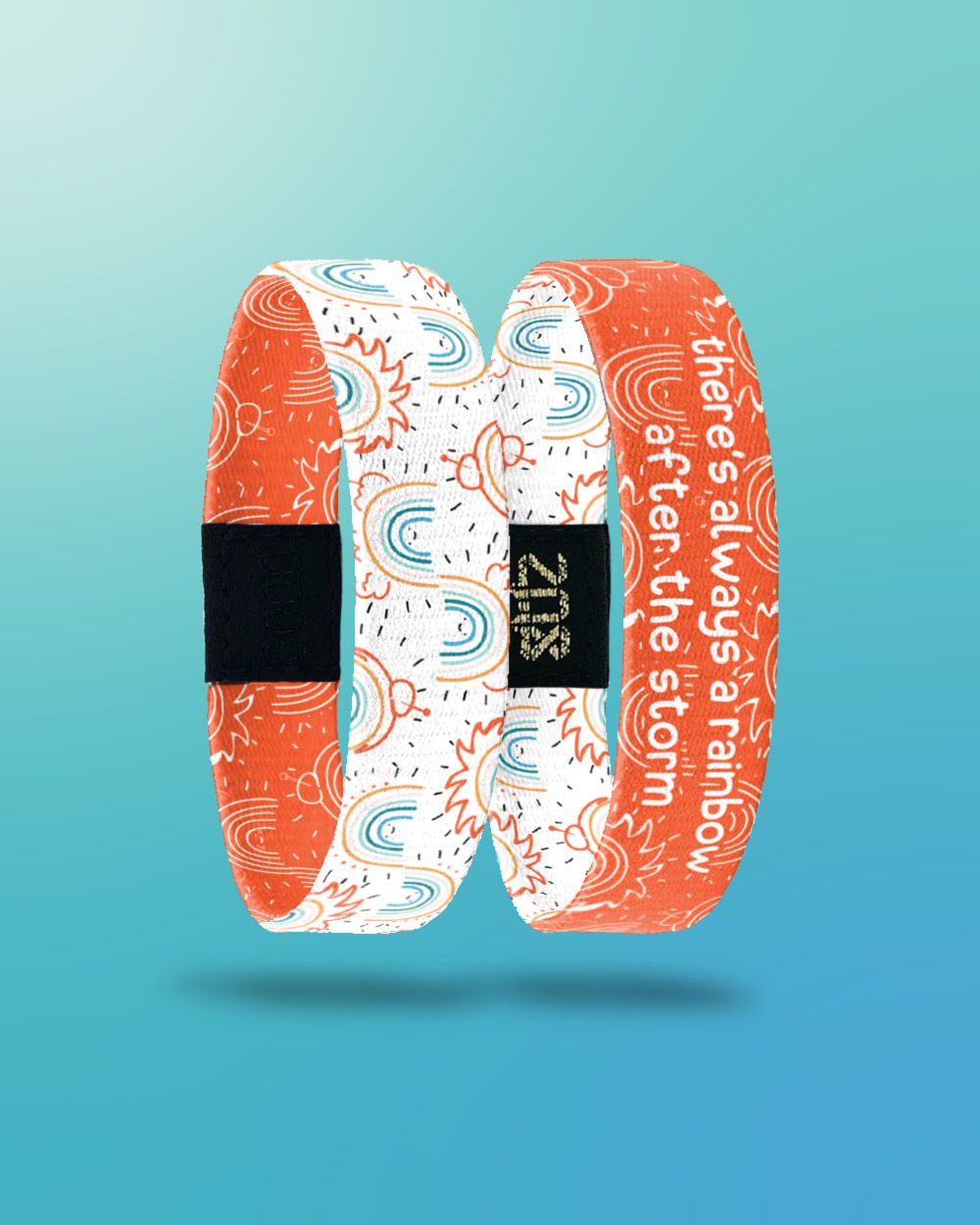 There's Always A Rainbow After The Storm
I love this design for so many reasons right now. First, did you notice that all the little rainbows have teeny tiny smiley faces in them? These past few months have been a bit weird, but like this wonderful reminder shows us, it takes some storms to get to happiness. My hope for you with this one is that it helps put a smile on your face every time you see it.

This one is just about sold out so if you like it, you're going to need to be fast!

Love this review of it - if I had hair I'd agree whole heartedly.

"I love the child-like rainbows; reminds me to let my hair down and live in the moment. I love the fit and as always I love the company mission."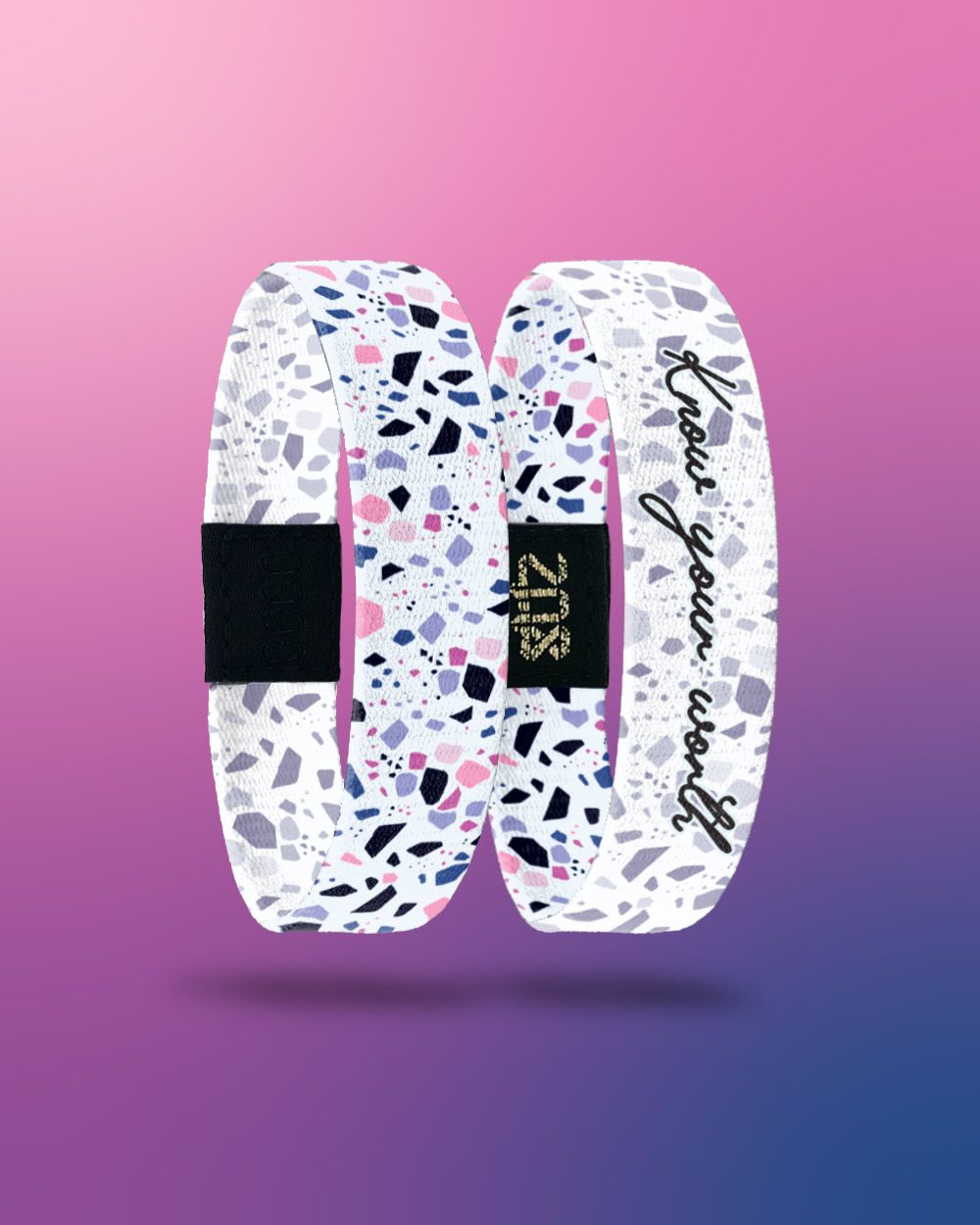 Know Your Worth
We talk about this reminder around the office here a lot, and with good reason. I think it's incredibly important to remember how important you are, even when you might not feel like it. I always liken this design back to one of my favorite black and white movies of all time, It's A Wonderful Life.
In the movie, George gives up on his personal dreams to help others and in the process, feels as though he's lost his value and wonders if anyone would even miss him anyway.
The answer: They do, a lot.
This is a fantastic reminder for a season of renewal as it's a chance for you to remember that your value is beyond measure. Yep, it's that much!
This review got it perfect - I'm so thrilled that they're working the way I had hoped.
"I bought this for my granddaughter who is trying to find her place in her first year of high school. With all the peer pressure I want her to know she is valuable just as she is!"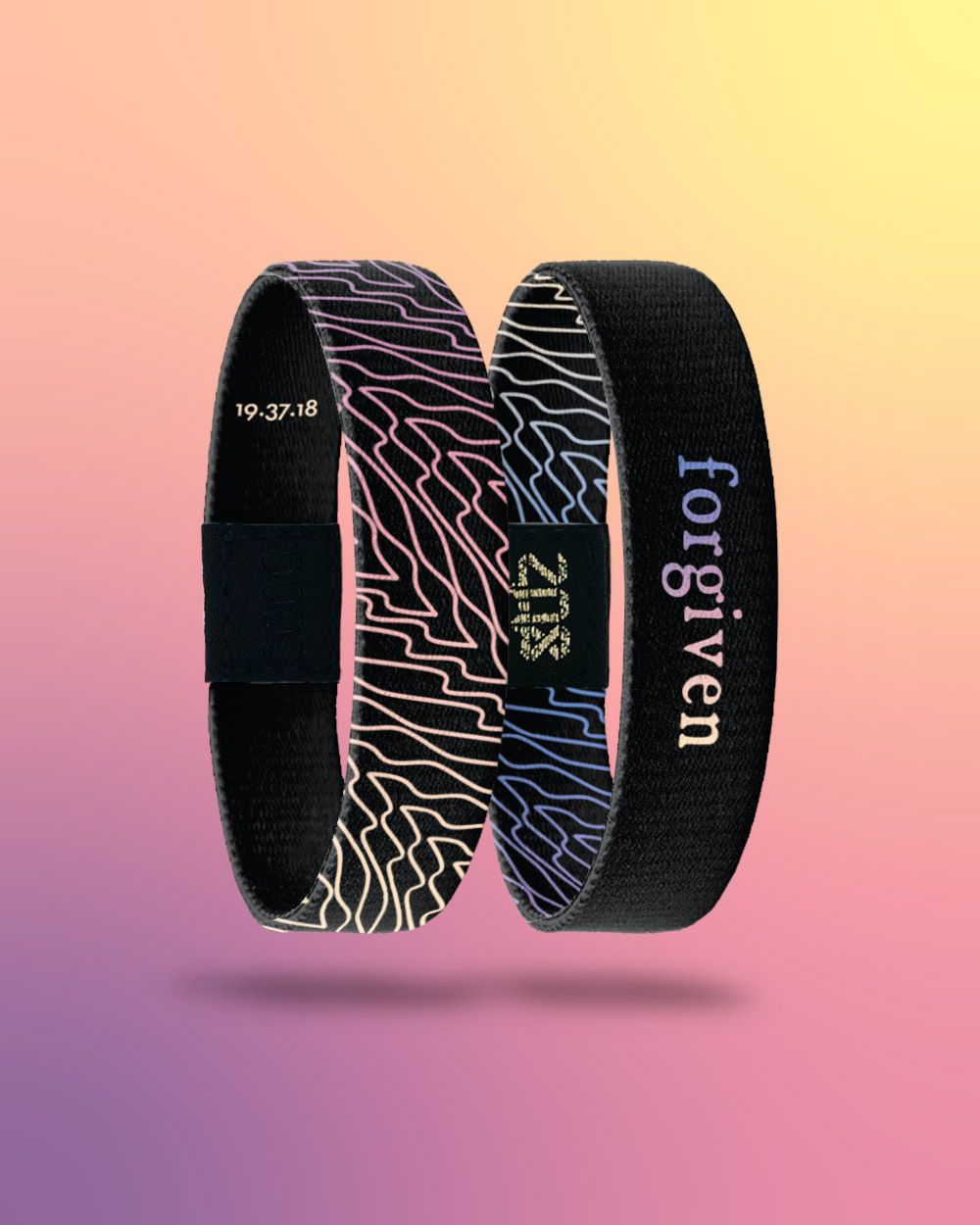 Forgiven
I have to be honest, I feel like there's quite a few of us out there who need this reminder. With spring upon us, there's no better time than now to start off on a new foot by letting go of your past, forgiving yourself and moving on.
Now that's a lot easier said than done, but I promise you, it is so life-changing. The ability to forgive is the power to truly let go, and there's nobody we're harder on than ourselves. I really hope that if this reminder is something you need, you grab one. You deserve it!
"My Favorite. This isn't my first Zox, I've ordered more than a dozen, but out of all of them, this is my favorite by far. It's not the prettiest, and it doesn't match everything, but when I want a faithful reminder I always wear it. And if I'm feeling anxious, I turn it so the word is facing me, so every time I look down, I see it and it makes me smile. The beauty in this band is the truth in it."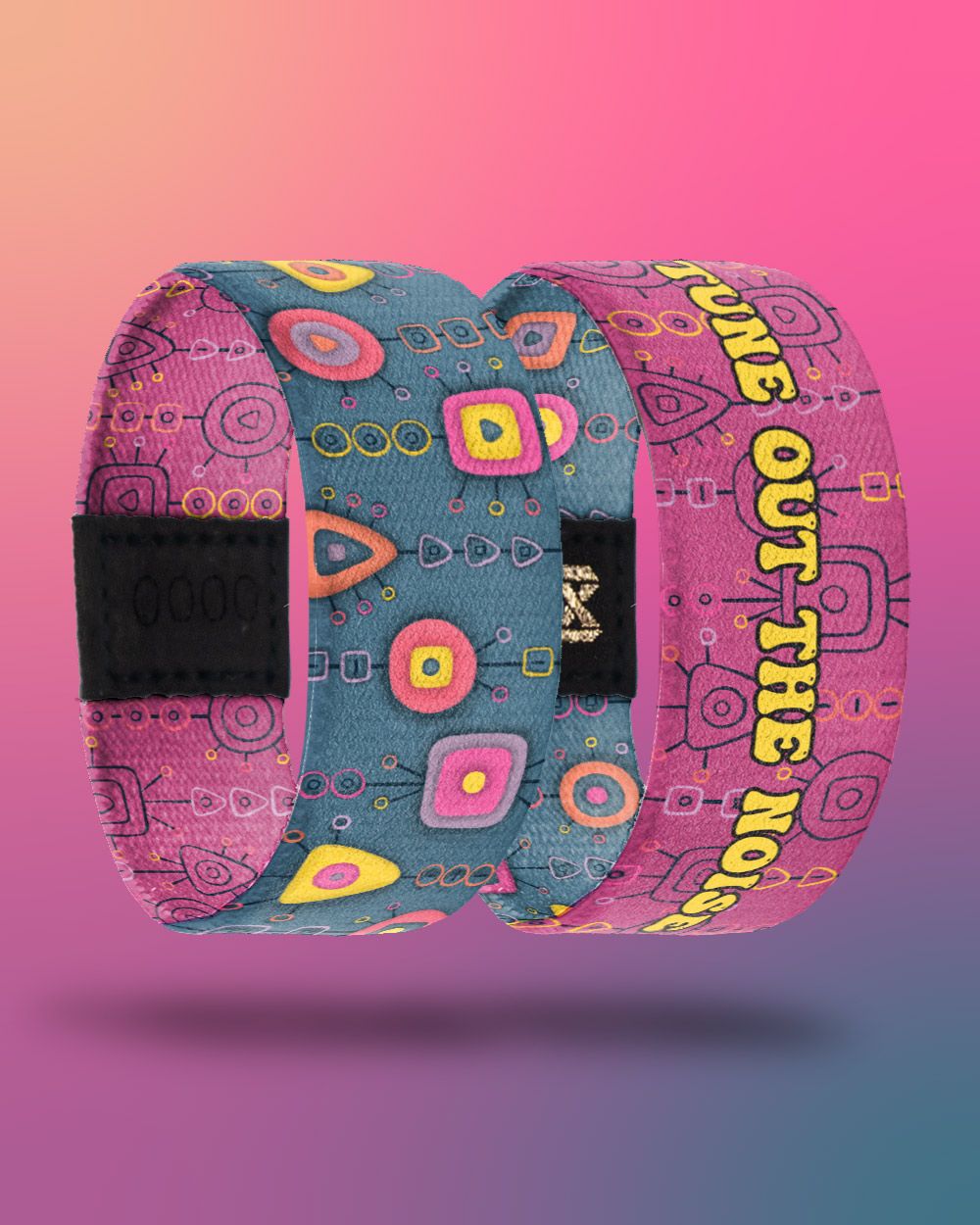 Tune Out The Noise
Here you go friend! You made it to the end and found a hidden ZOX. This one is perfect for bringing out the best version of you in a brand new season.

Tune Out The Noise was designed with a 70's denim patch vibe, meant to encourage to to stop letting the distractions take over your mind and instead, remember that only you know what's best for you. I love that.

Hope you enjoy this one as much as I do.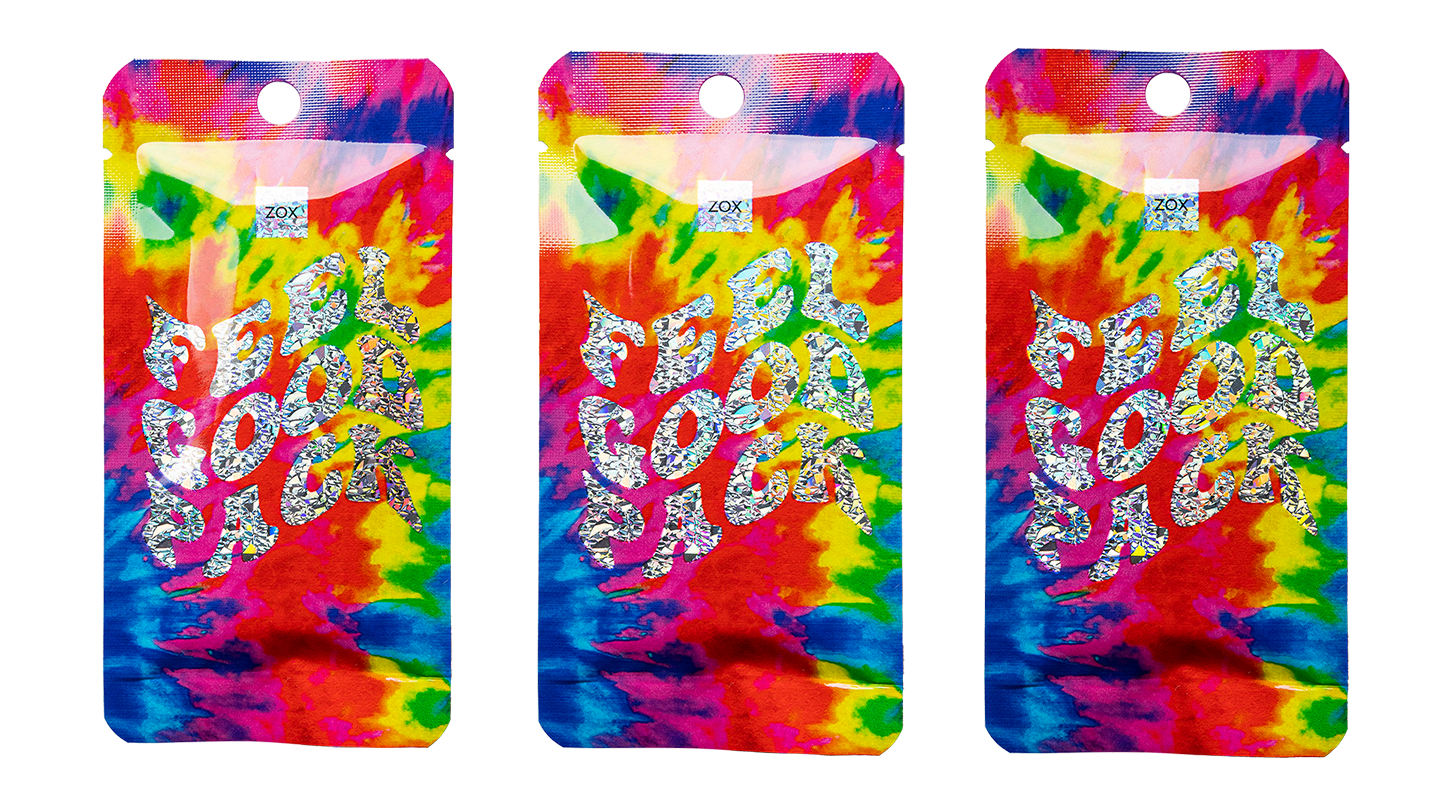 In keeping with that 70's vibe, I wanted to share the brand new packaging for our Feel Good Packs.

These beauties are incredible, and are just starting to be rolled out now in our Feel Good packs.

Feel Goods are like Mystery Packs in that you don't know what you'll get. The difference is that with these, we've cut it down to our top 50 most encouraging and uplifting reminders. There's no crazy rare pieces like Black Stars found in our Mystery Packs, but you can rest assured that all three pieces you get are going to be both easy to wear and easy to gift.

Here's an awesome review on Feel Goods:

"Amazing so much fun. I love getting my three pack each month! i love seeing what gets sent to me! Sometimes I give it to friends other times I keep them."
I saved the best part for last. Feel Good 3 packs save you 20% compared to buying ZOX individually and, if you subscribe, you could save up to nearly 50% compared to buying them individually. This is, without a doubt, the most efficient way to get the ZOX you love on a budget. Take a look for yourself using the button below.
Happy Saturday!

Big Hugs,
Jason